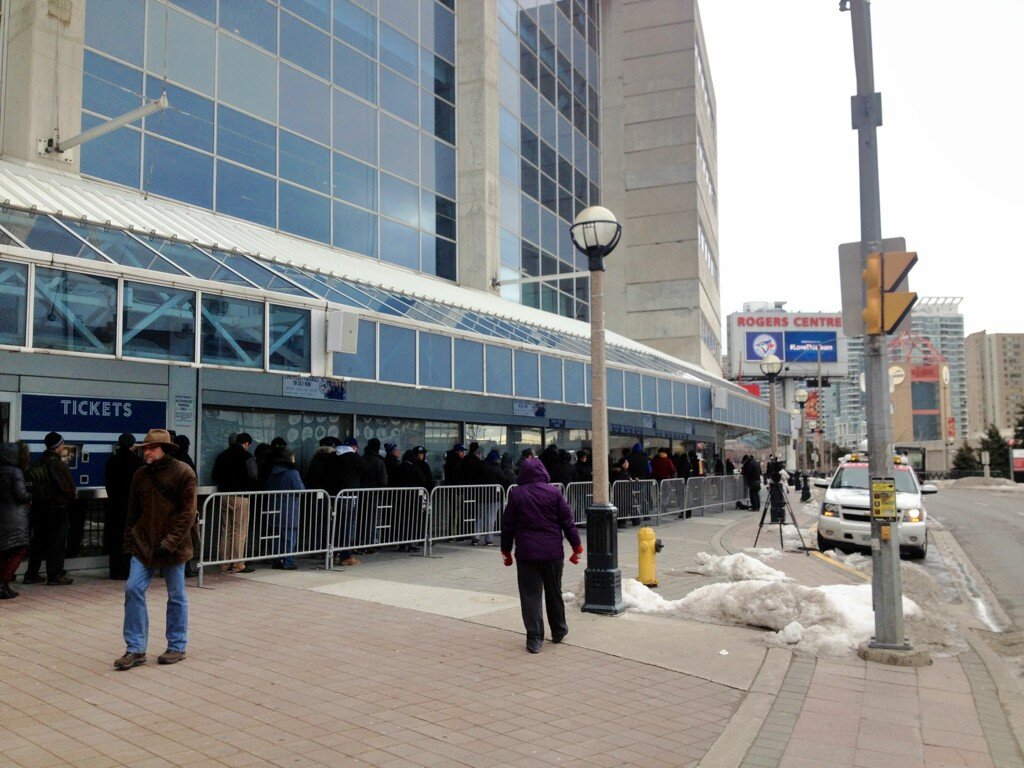 As you can see...there is great interest in obtaining single game tickets for the 2013 Toronto Blue Jays home games. Huge lineup at Rogers Centre!
The Blue Jays have indicated that the Opening Day game...April 2, 2013...vs. the Cleveland Indians...is sold out!
Continue to check with the Blue Jays ticket office...by phone, online or in person...on availability of seats for the other 80 home games.